The project involved addition of a new Kitchen / Dining Area and Utility along with a new ground floor En-Suite Bedroom. These replaced an existing flat roofed Garage to the side of the house and a small Kitchen to the rear of the house. The works included upgrading the wall and roof insulation, with new insulated concrete floors to the existing house, along with installing an underfloor heating system to the new extension.
The new Kitchen has east and south facing glazing to maximise natural lighting and solar gains to the living area. The extension external walls are built from light weight thermal blocks to the inner leaf, increasing the u-value (thermal performance) of the wall and the windows are passive house standard aluminium clad windows, contributing to the increased energy efficiency of the house.
Services provided by EOKA: Full architectural service, including;
Sketch designs,
Planning Permission Application,
Detailed Technical Design,
Competitive tender to building contractors, and
Administering the building contract and inspecting works on site on the Client's behalf.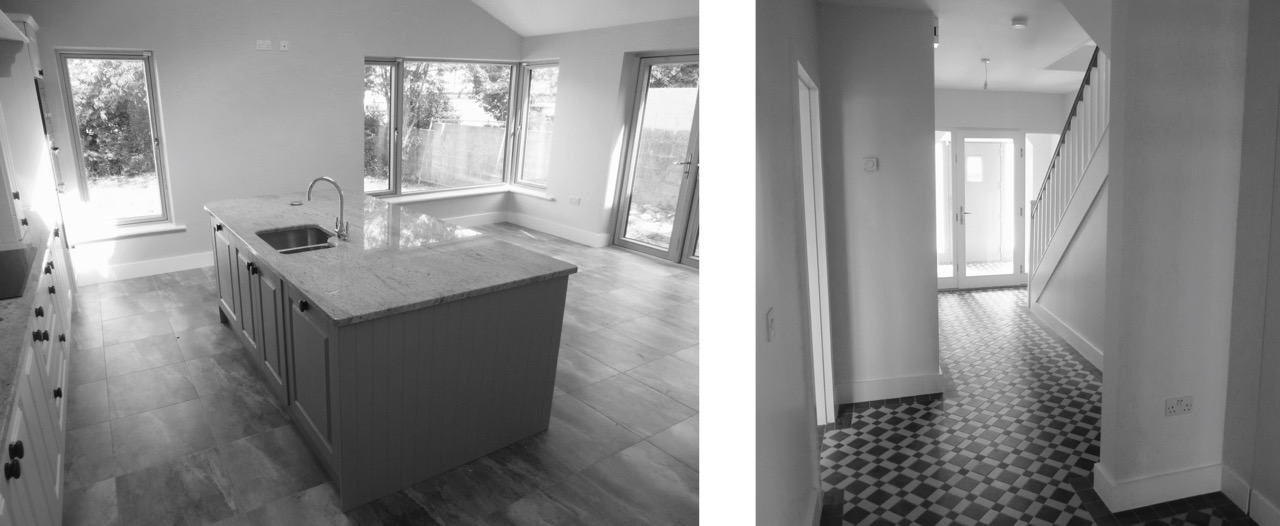 PROPOSED FLOOR LAYOUT PLAN: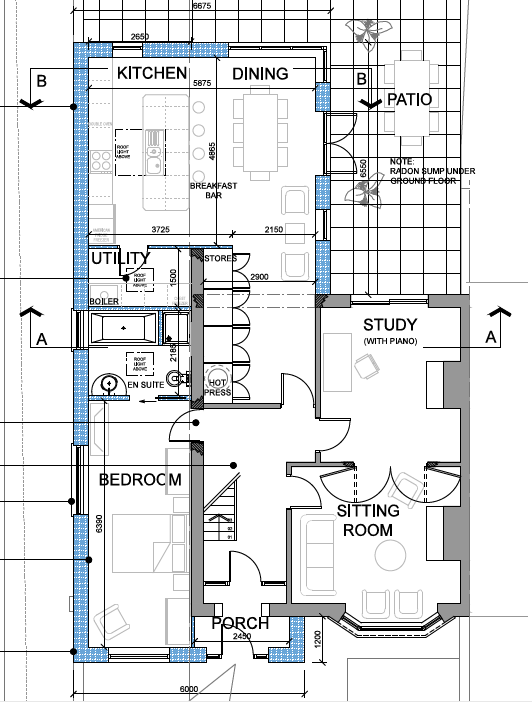 PHOTOS OF EXTERIOR & INTERIOR – BEFORE RENOVATION: