‪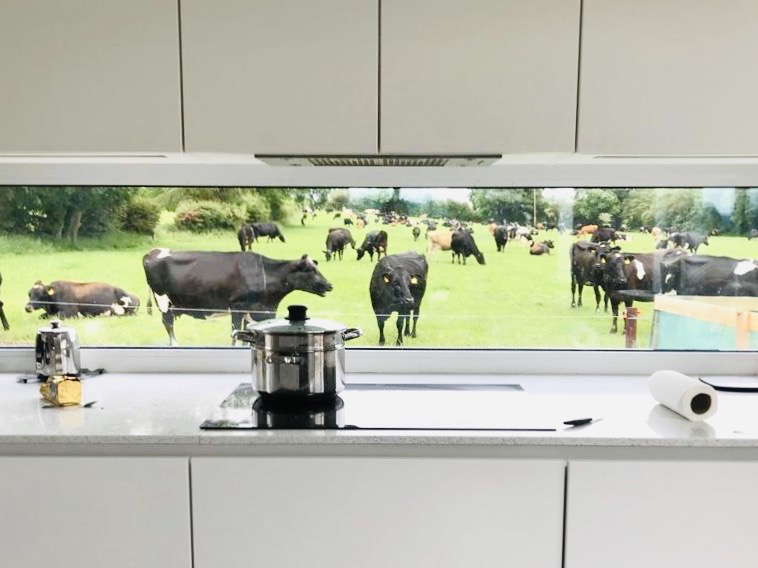 Involved a new Rear Extension changing how the House is used and moved the new Front Entrance & approach to the rear of the House. The new Porch was built with stone salvaged on site, which came from a previously demolished stone building where earlier generations of the family lived on the farm.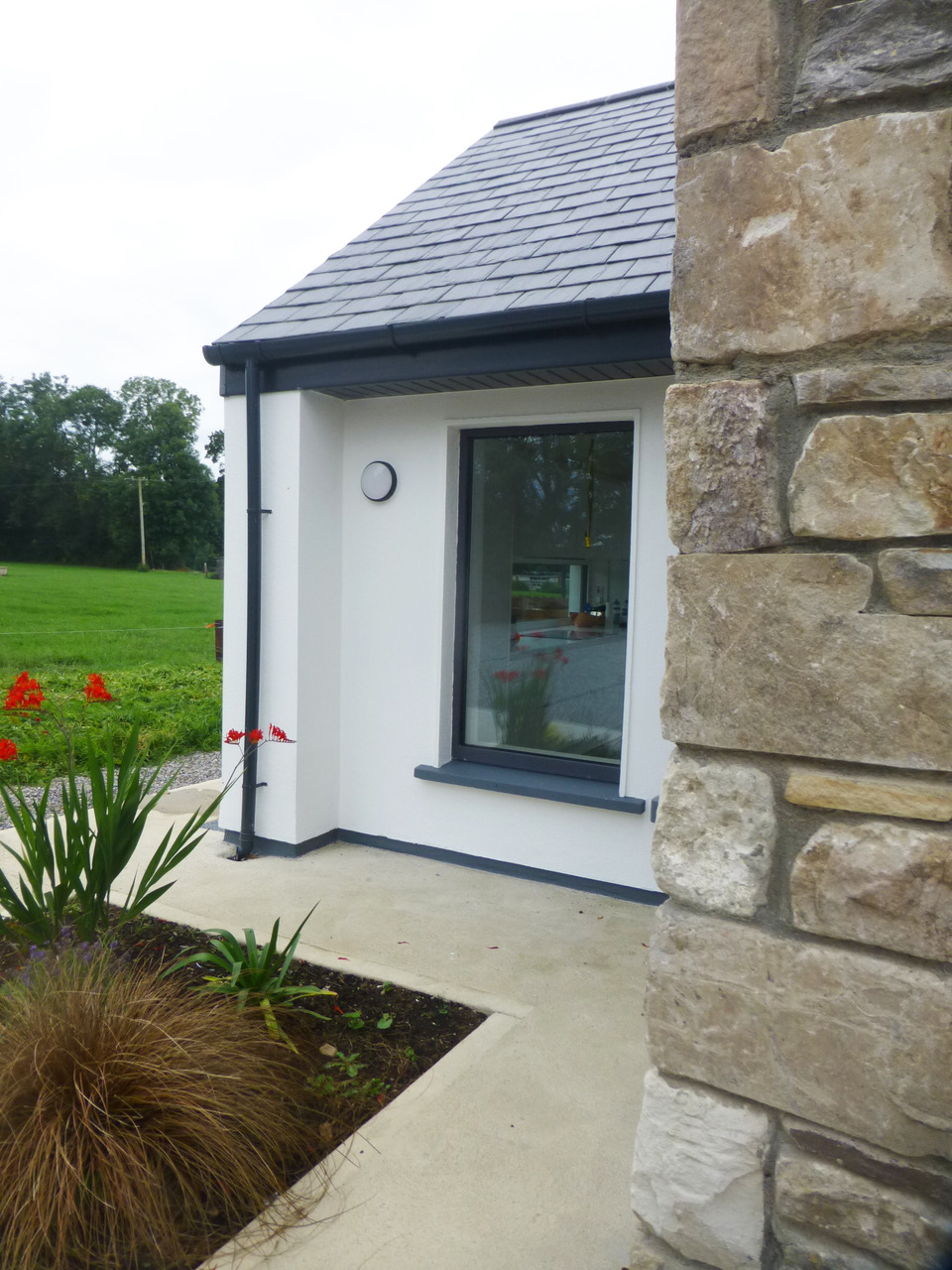 The Project finished in early 2019 and involved the Extension and Deep-Renovation of the Existing Bungalow, where Utility Spaces previously received most of the midday sun, while the Living Spaces were disconnected and did not get sufficient direct daylight.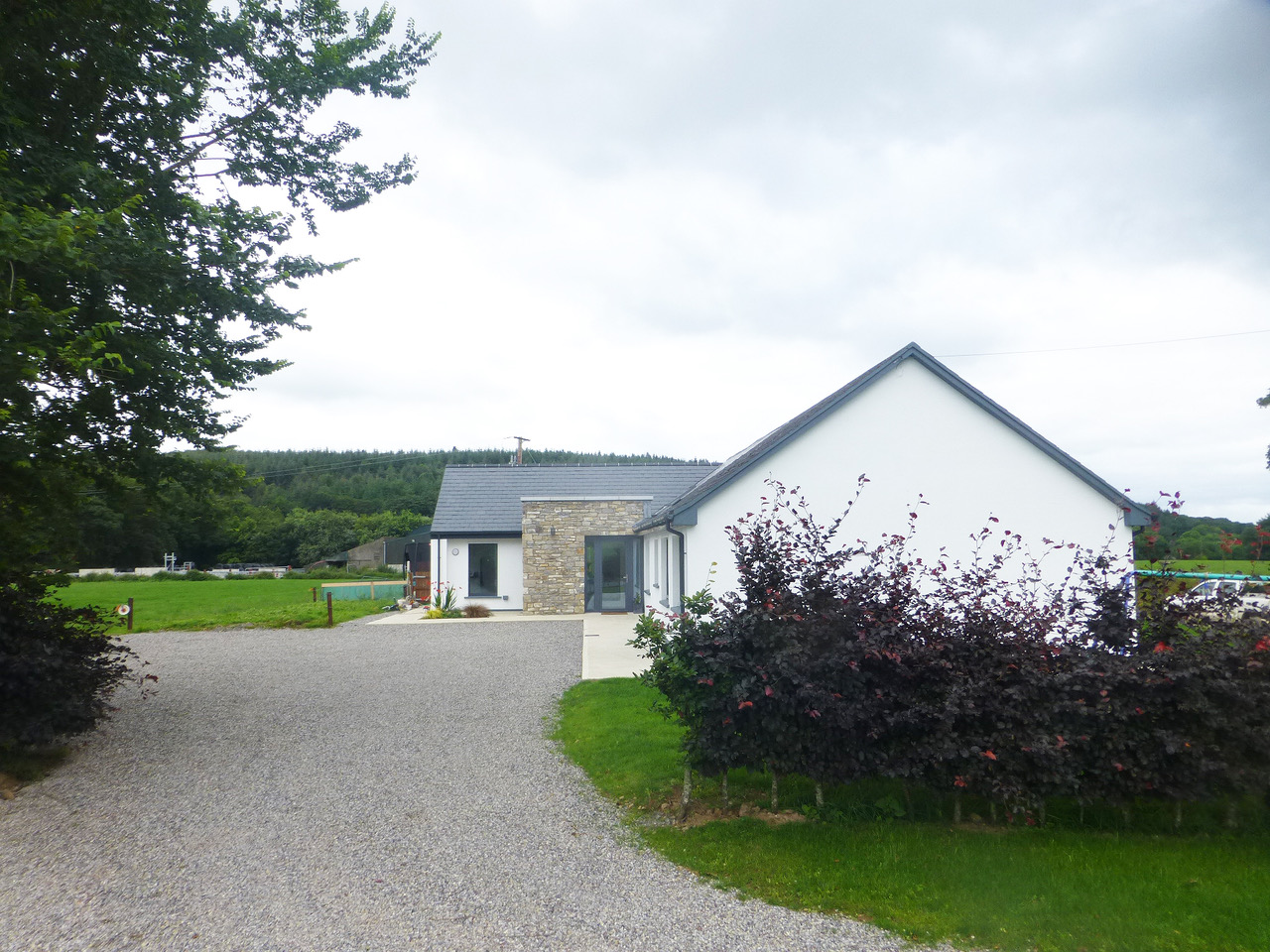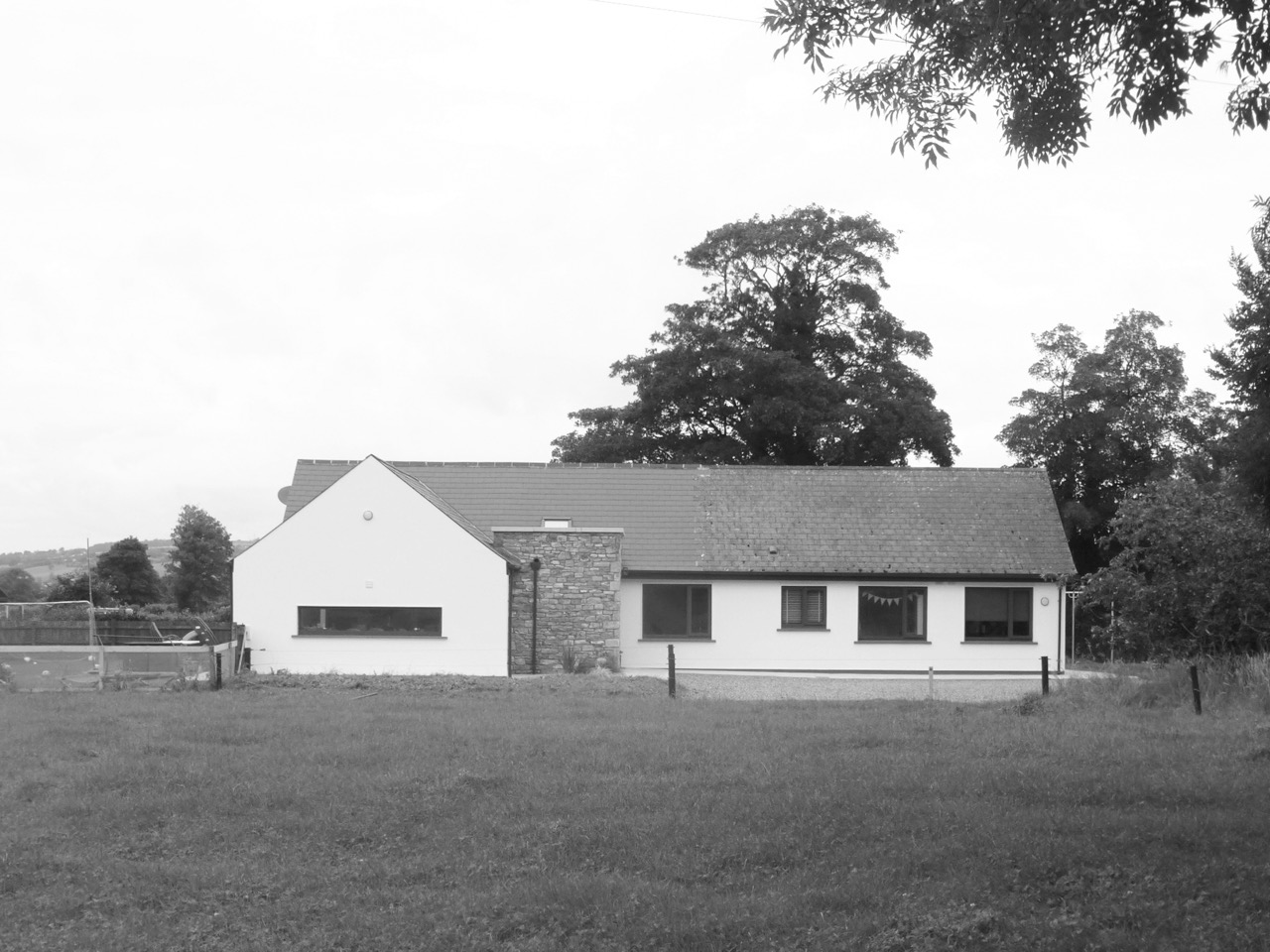 The Existing Utility and WC were relocated and the Bungalow was re-designed to create a new entrance at the Rear of the Dwelling, leading into the new Kitchen, Dining Area, Living Area and Family Snug.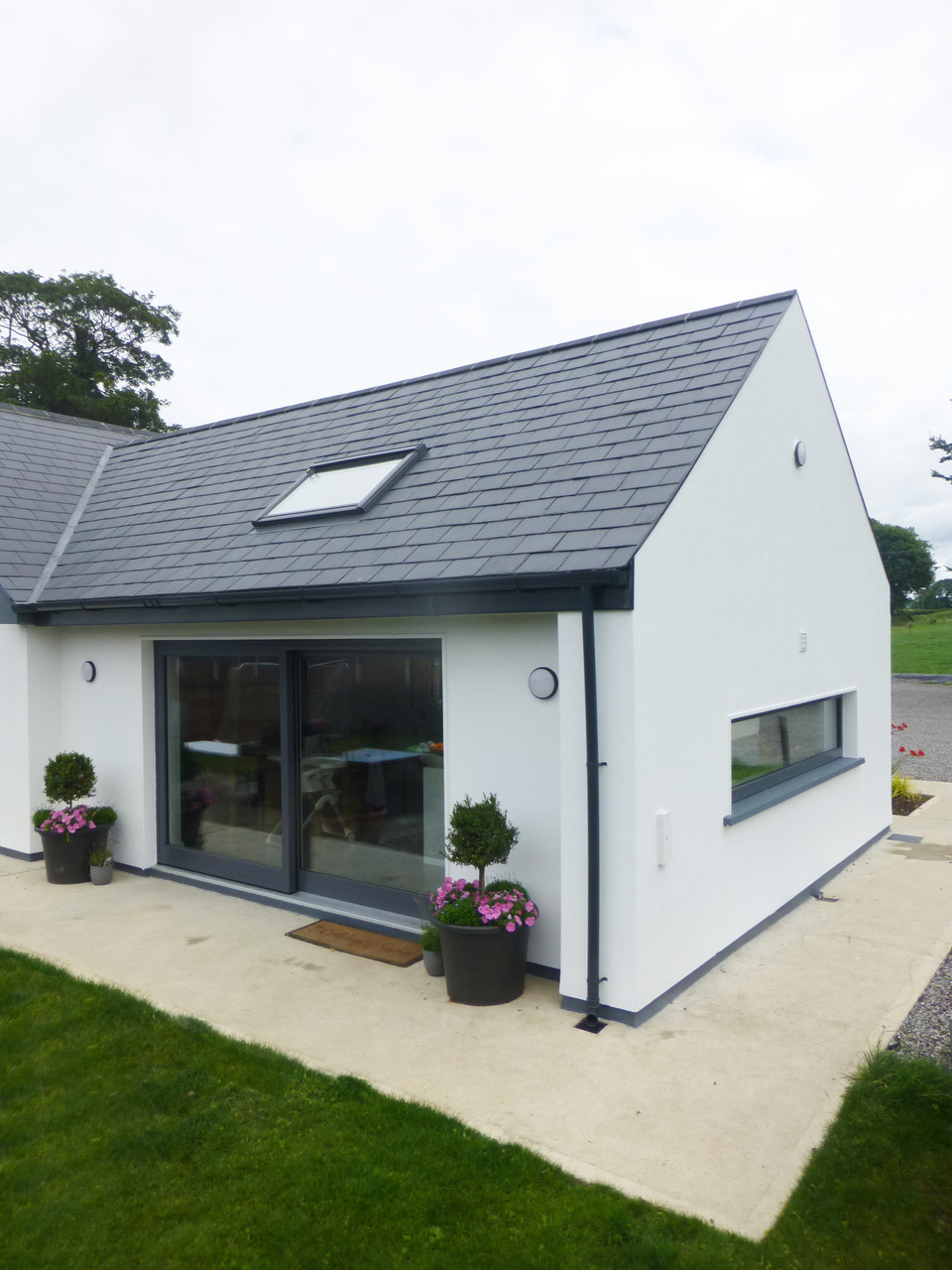 The redesign of this bungalow creates connected living spaces which benefit from a south, east and west aspect receiving all day sunlight, while connecting the interior with the countryside and garden spaces outside.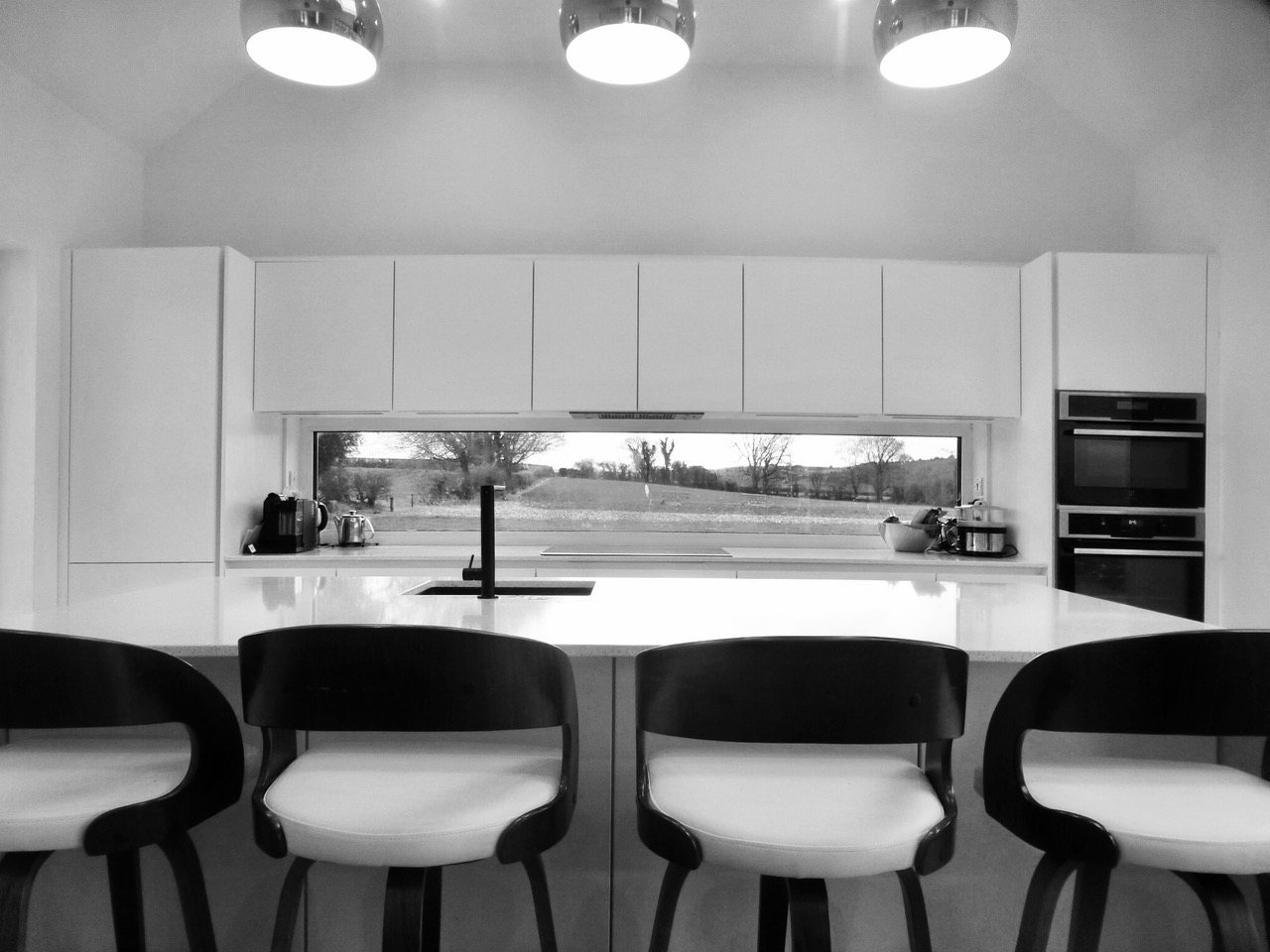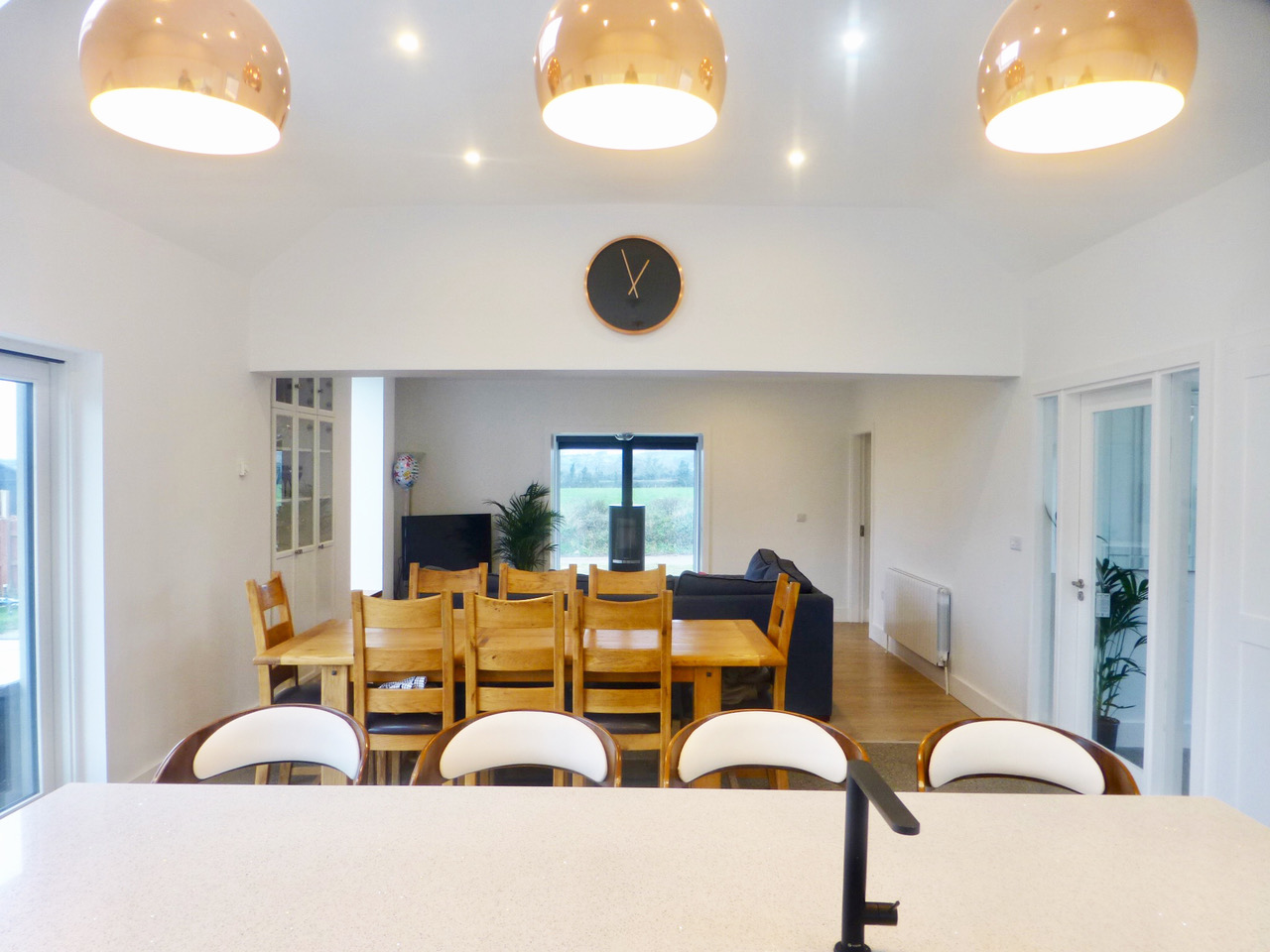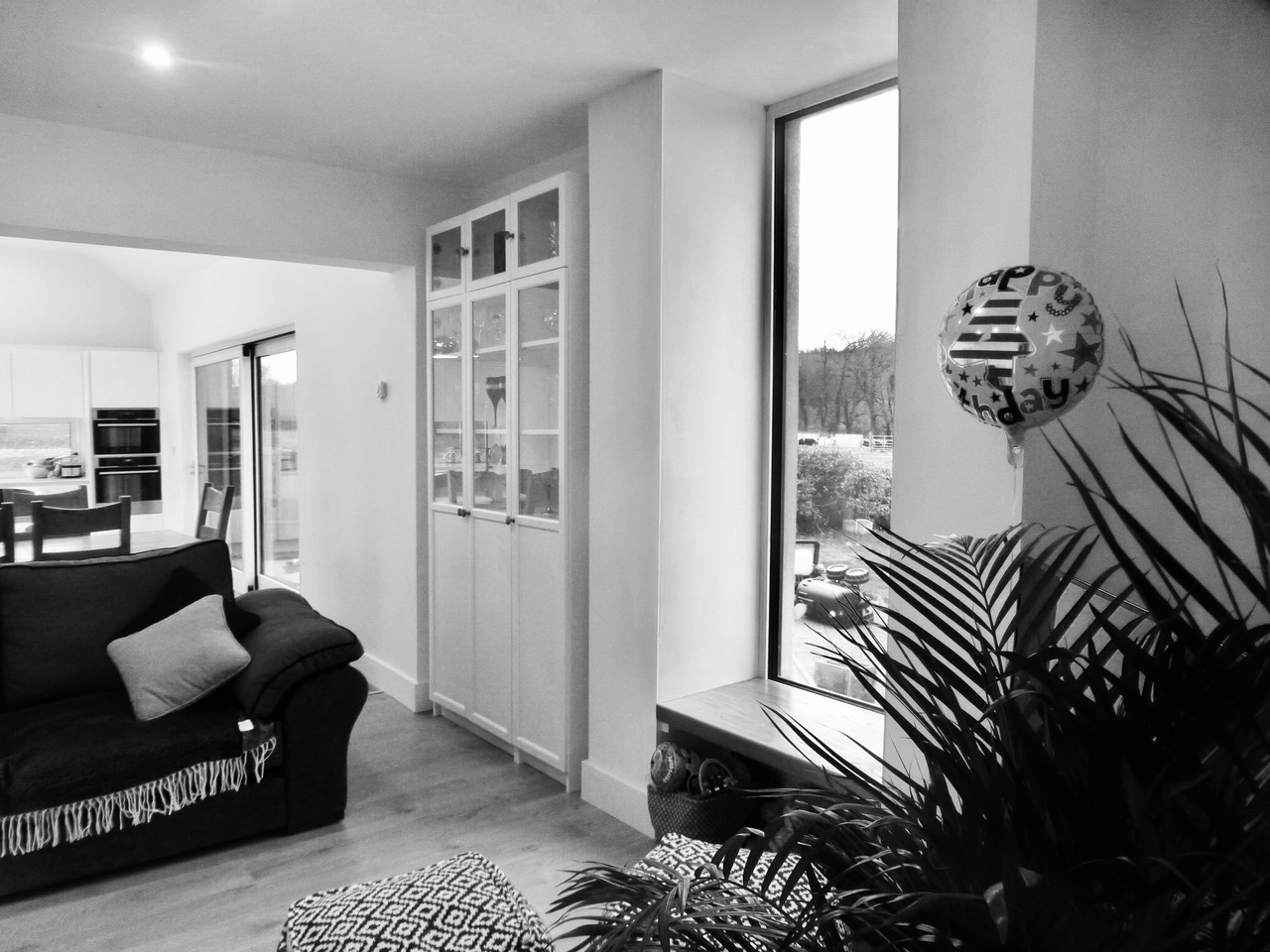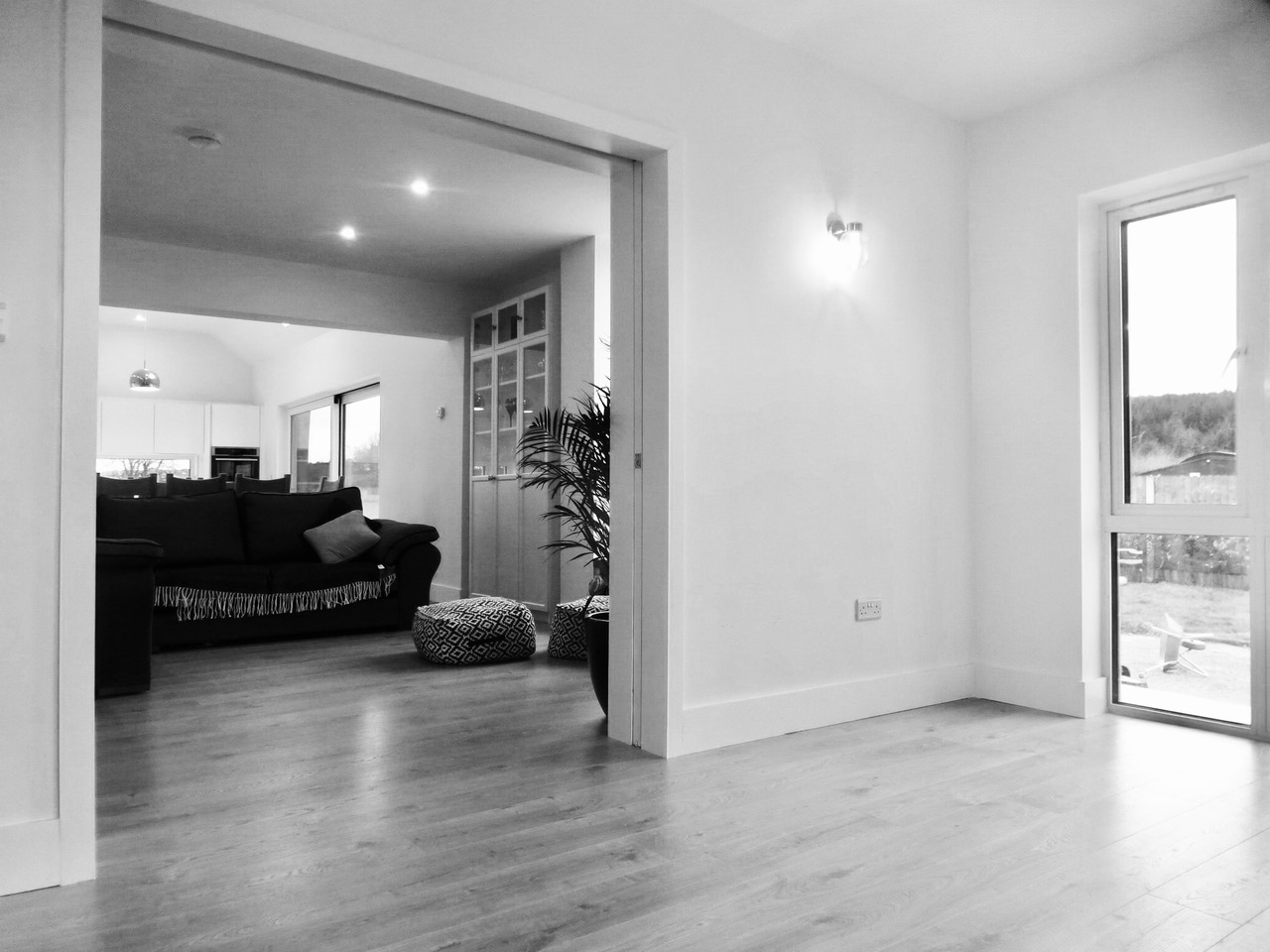 DRAWINGS:
PHOTOS – BEFORE RENOVATION: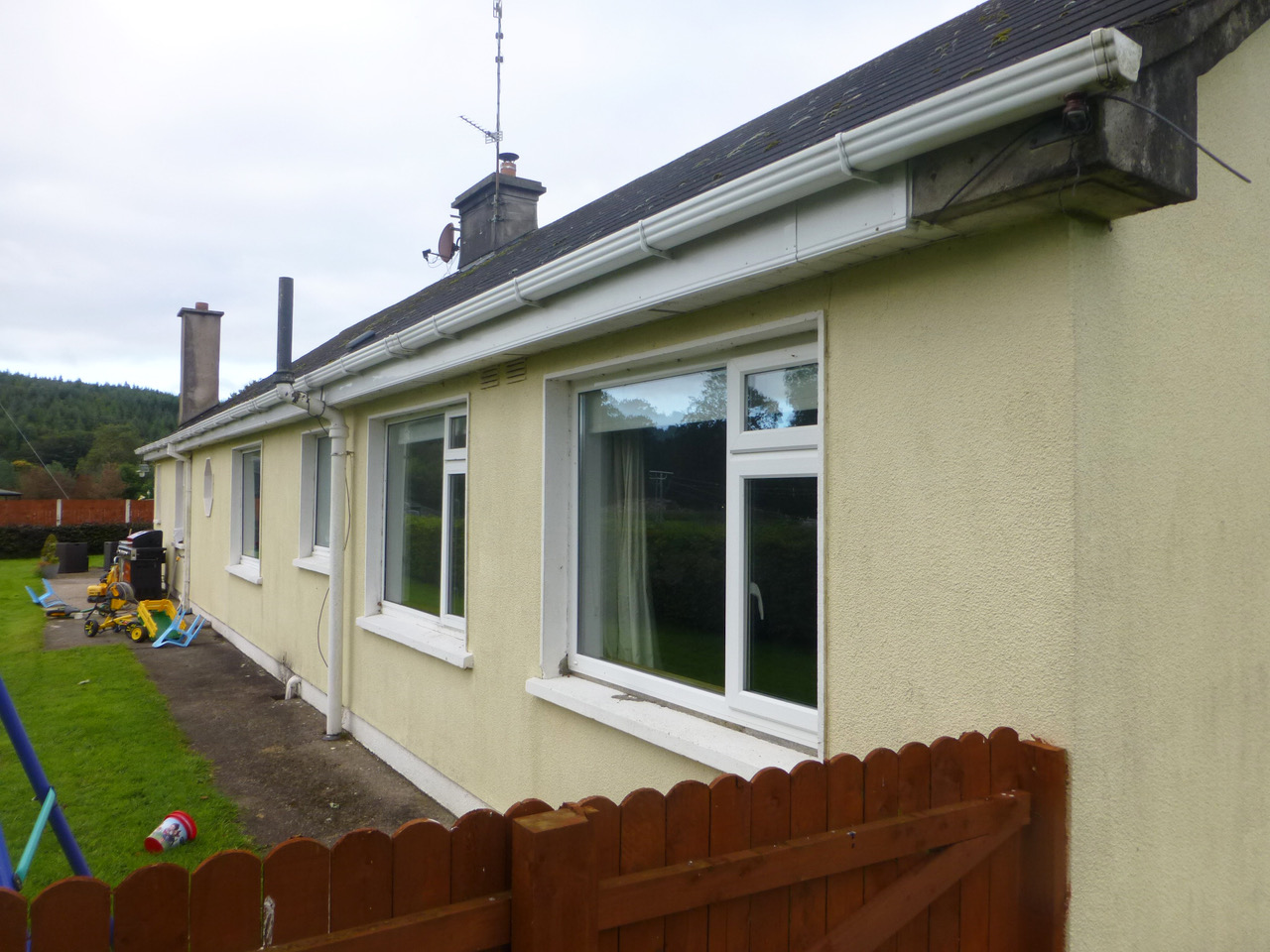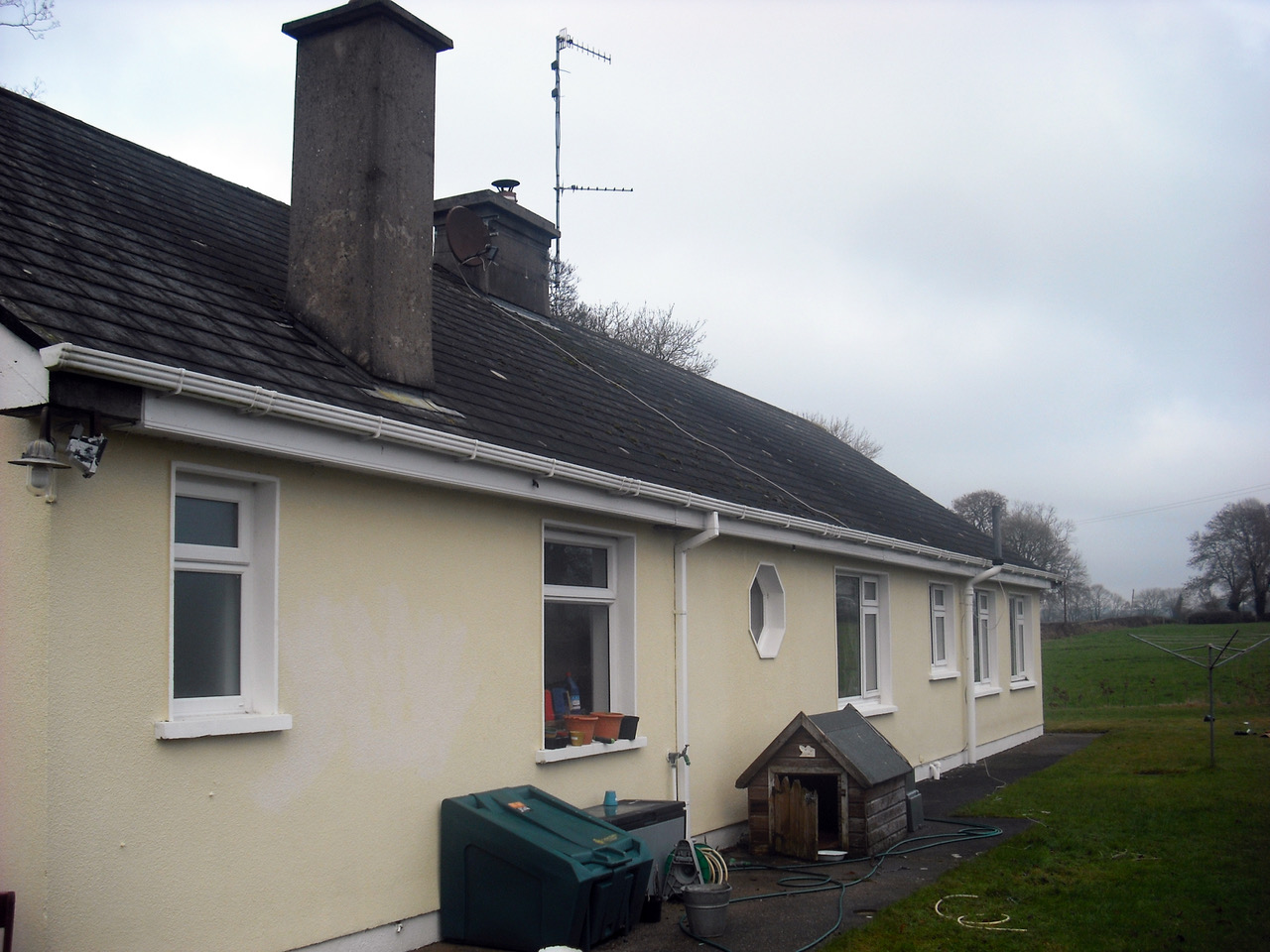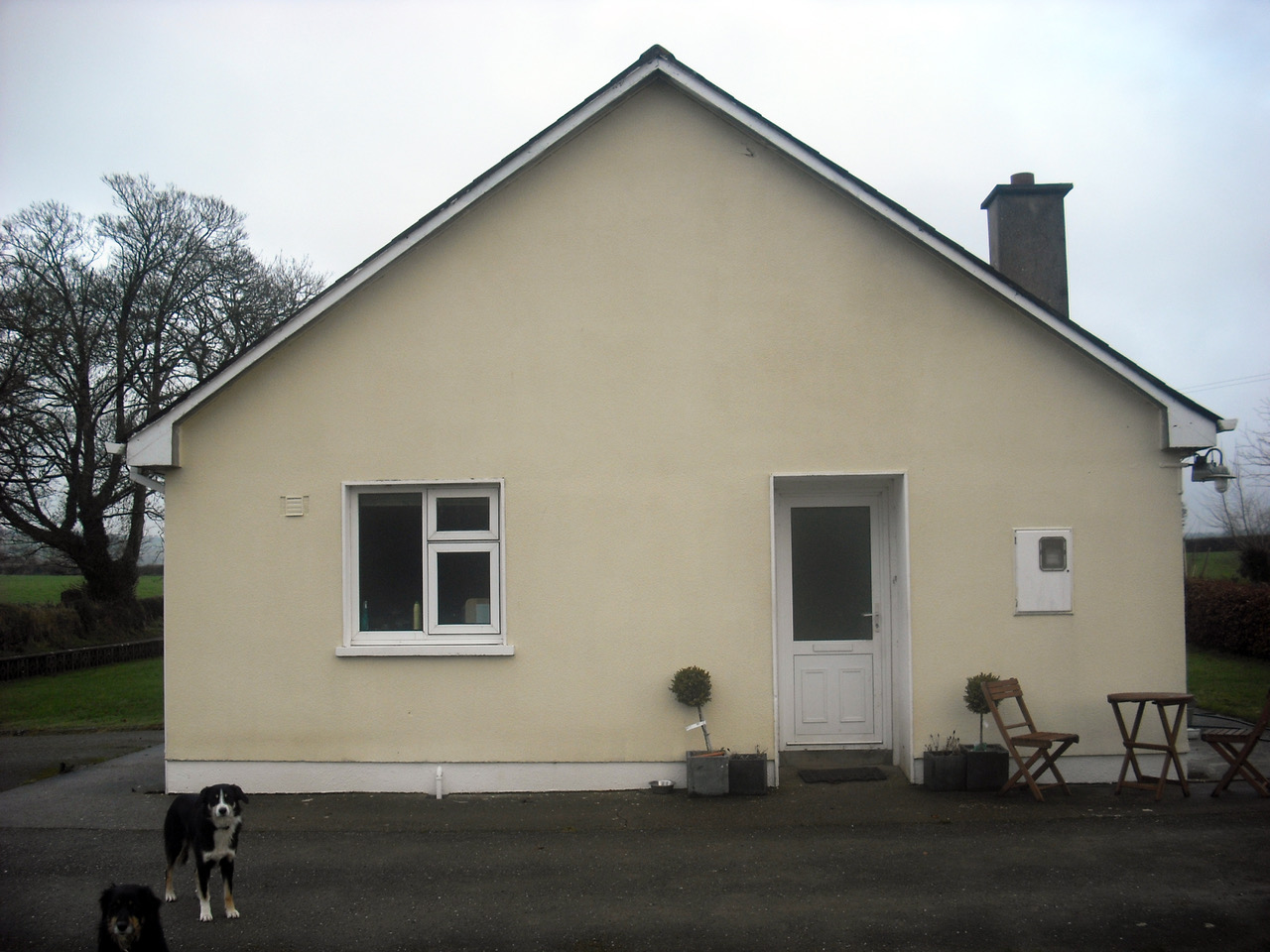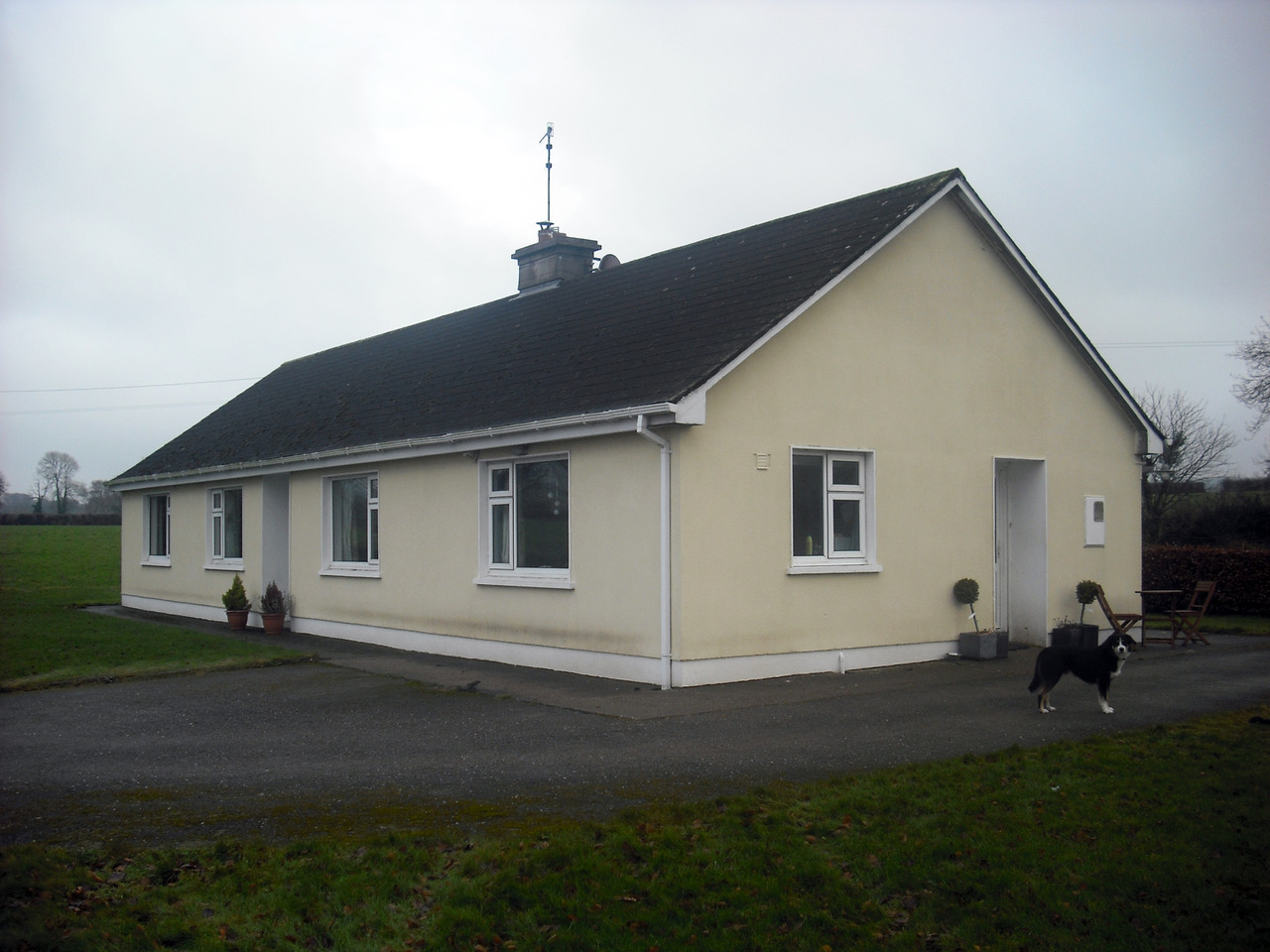 DURING THE CONSTRUCTION – Photos & Extracts from EOKA Blog:
Early start this morning.‬
‪#Snagging‬ ‪#Autumn‬ ‪#Fog‬
‪#BigWeekOnTheHouse👏 (18 Oct 2018)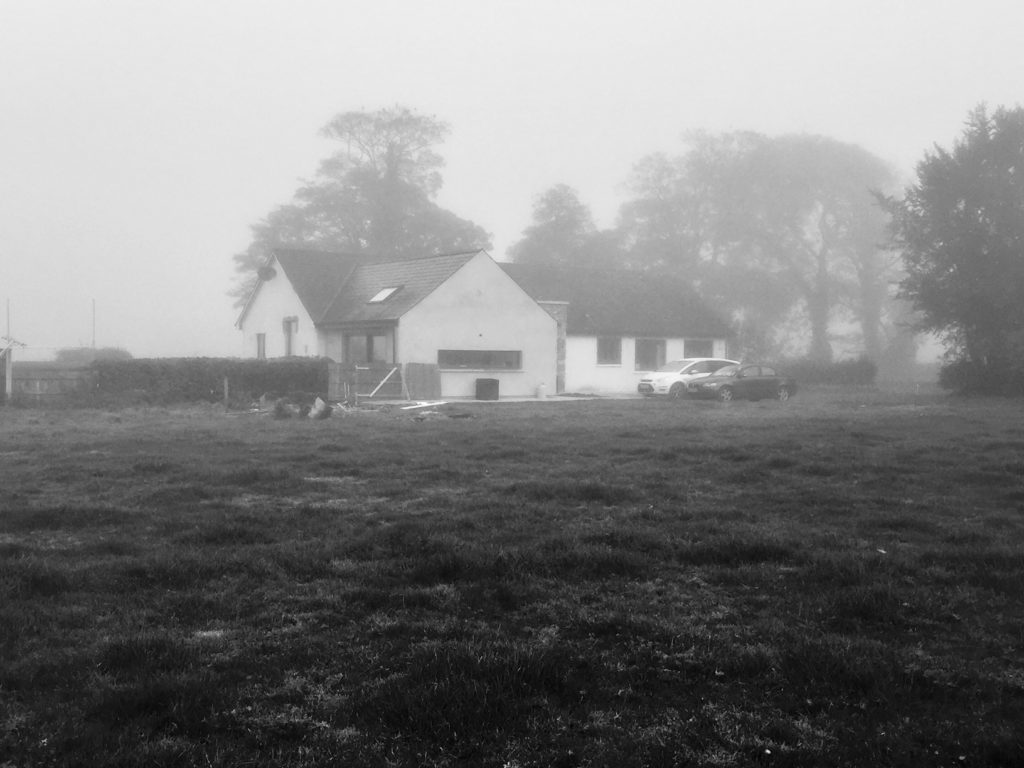 What a day (yesterday) for a site visit! Finishes getting there now.✨👏🙂‬ (09 Oct 2018)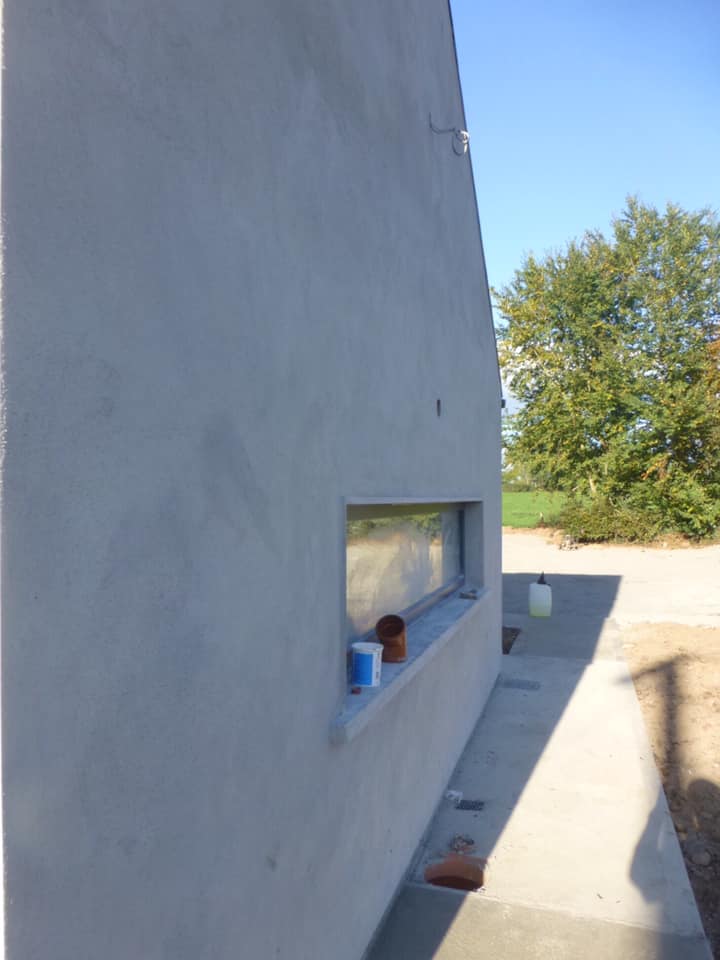 Extension & Renovation nearing completion. Finshes progressing. The end line is in sight. 🙂✏️📐👷🏼‍♂️☀️🌦 (17 Aug 2018)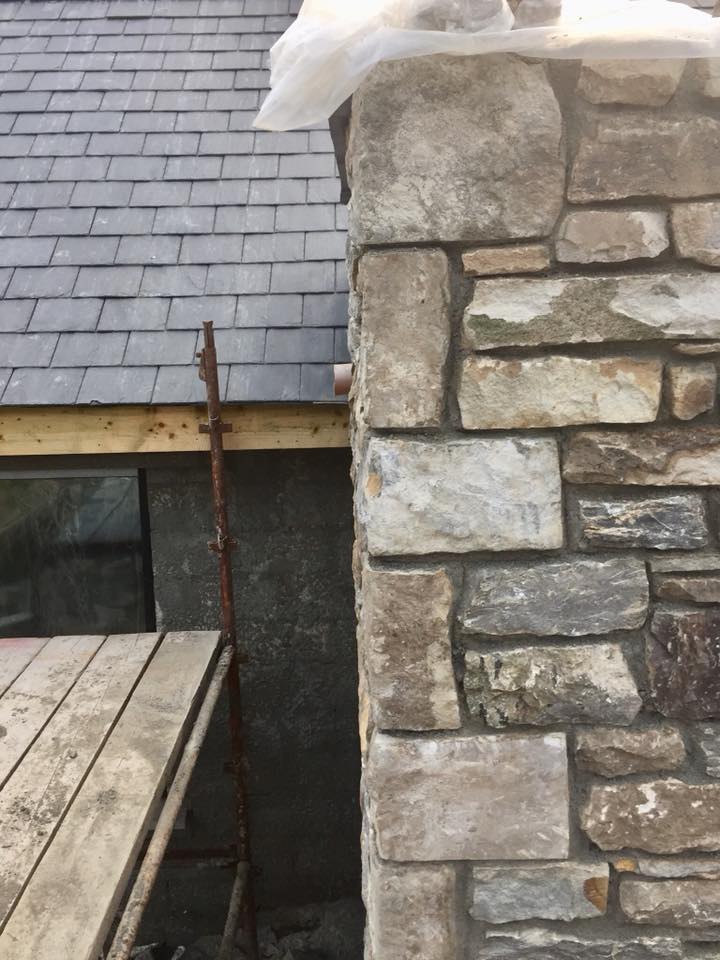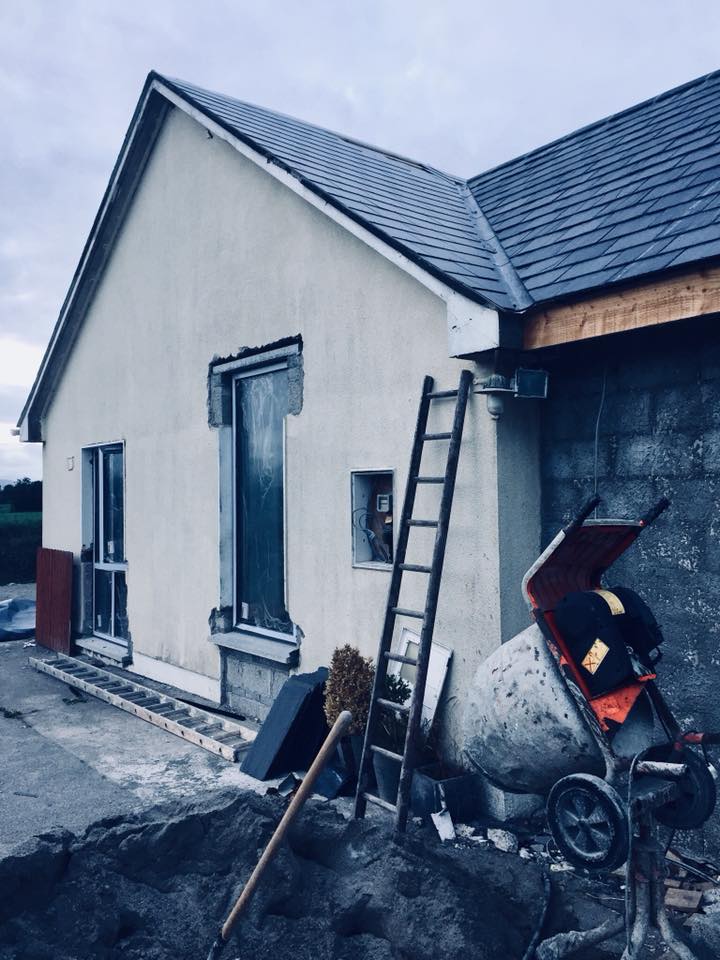 New extension counter battened roof for full-fill rafter insulation build up. (09 July 2018)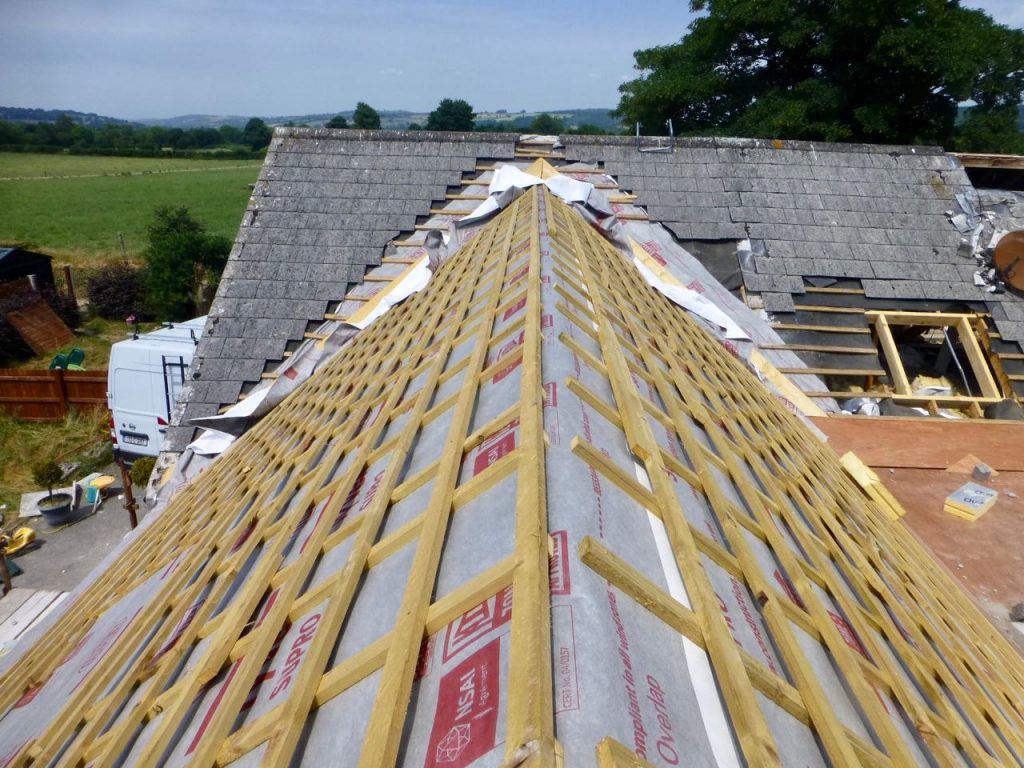 Great weather for roofing! ☀✏📐🔨👷🏻 (22 June 2018)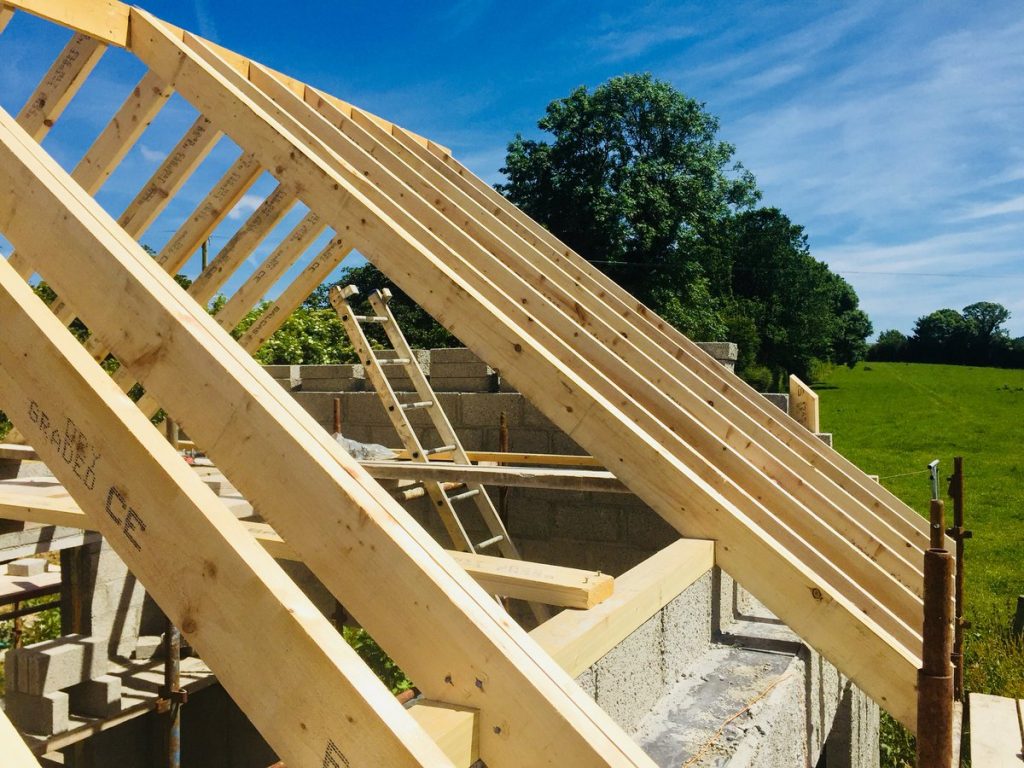 ‪A herd of onlookers during our site visit this morning…. (29 May 2018)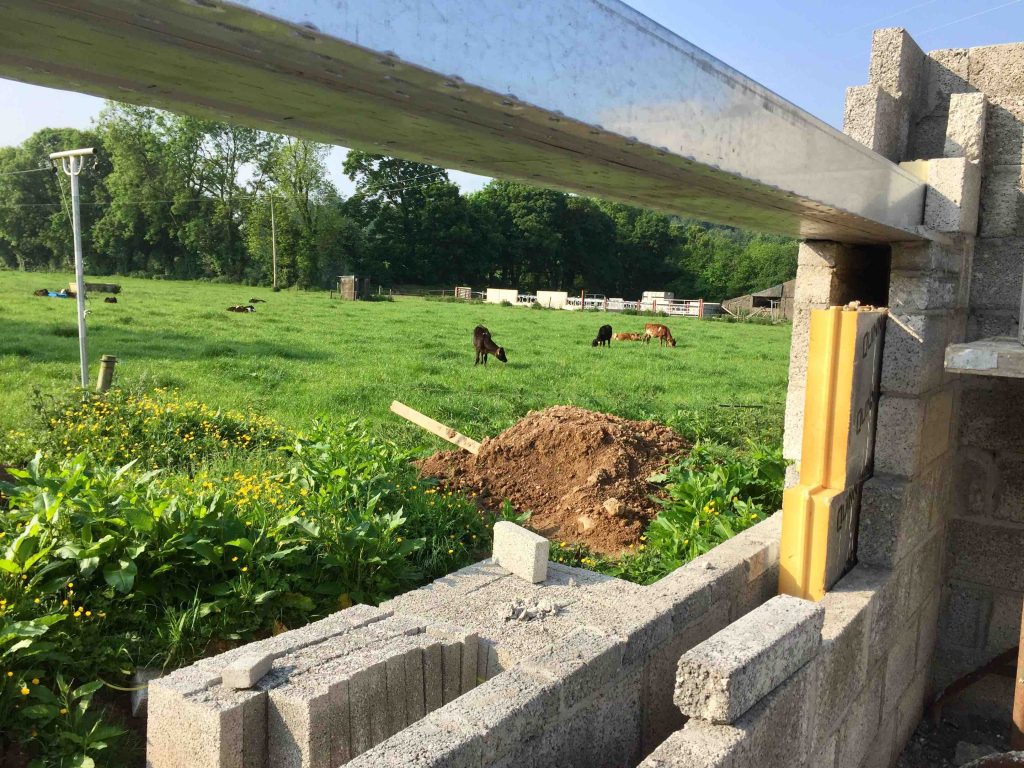 New house renovation + extension project broke ground (29 April 2018). 👷‍♂️⛏📐Always an exciting and energising time on a project. 🙂👏 #BigWeekontheHouse