This is believed to have been a 10 year construction contract!! Not bad for starting in 1554, by the FitzGeralds (Earls of Desmond).
South Elevation: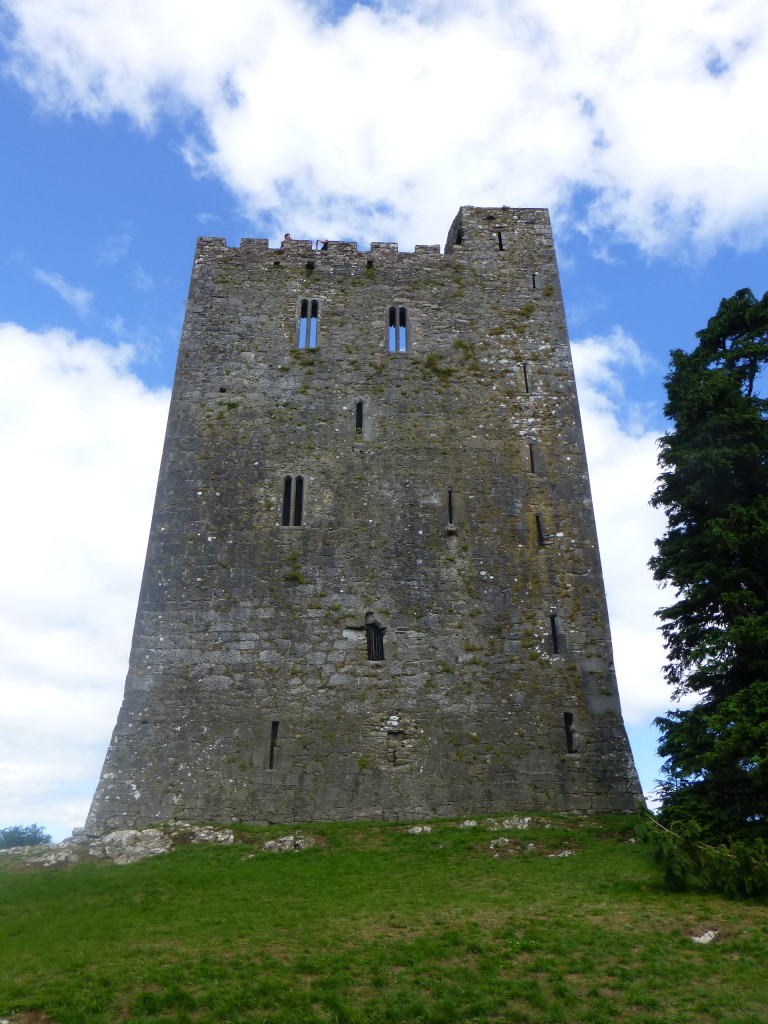 Photos from the Conna Castle History Tour for the Gathering in Conna, Co. Cork during the August Bank Holiday 2013.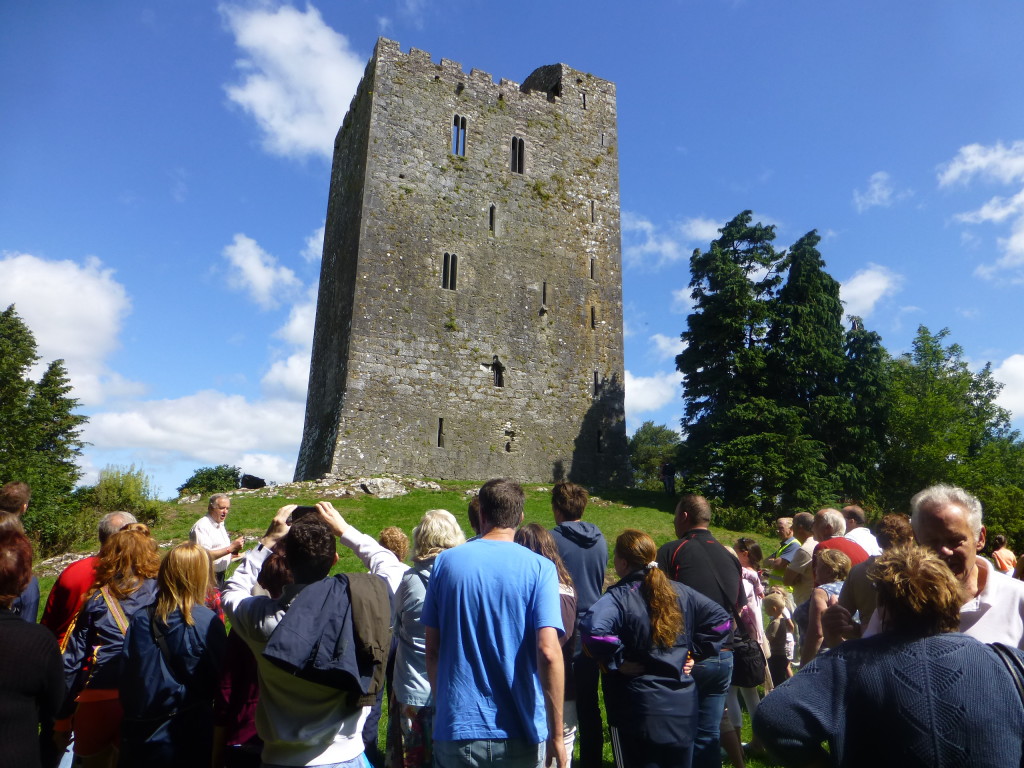 T
Thanks to the organisers and for the interest of locals and visitors alike – great turn out!
Notice the 'murder hole' high up over the door: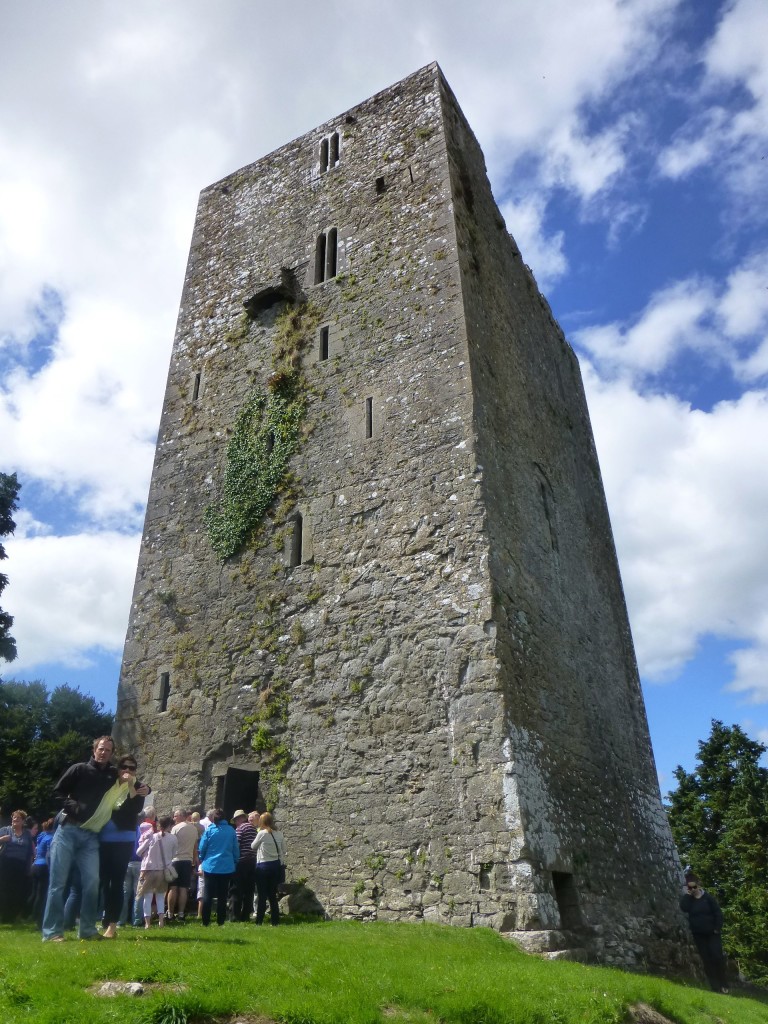 Conna Castle stands on a limestone bluff on the south bank of the river bride.
East Elevation: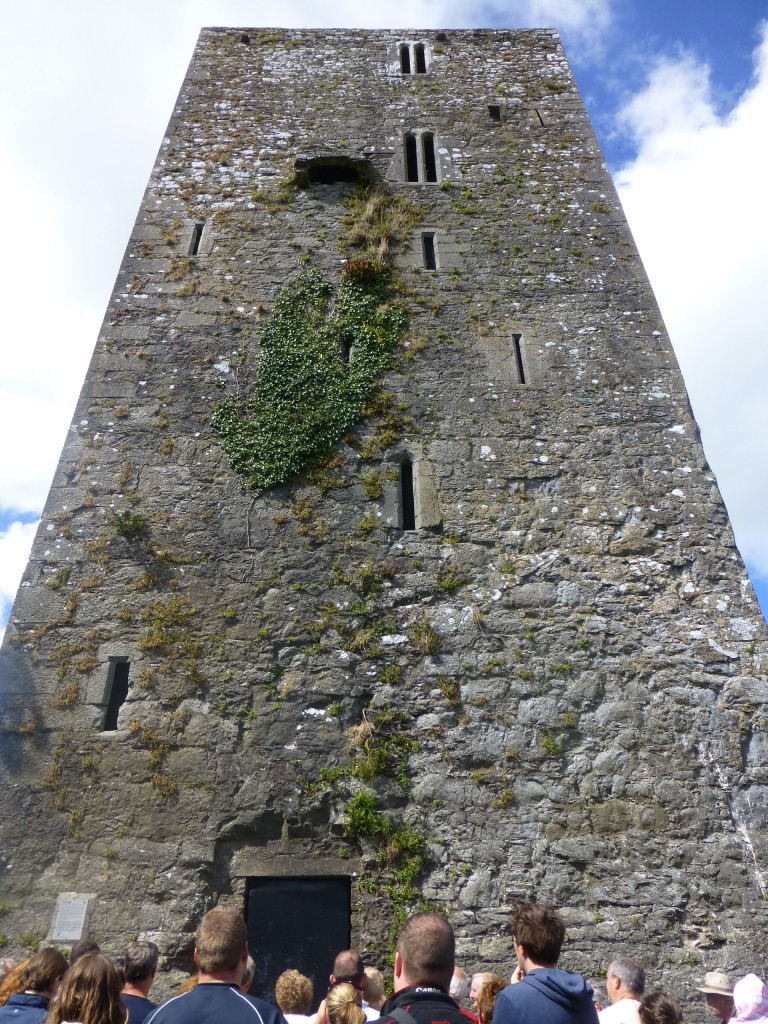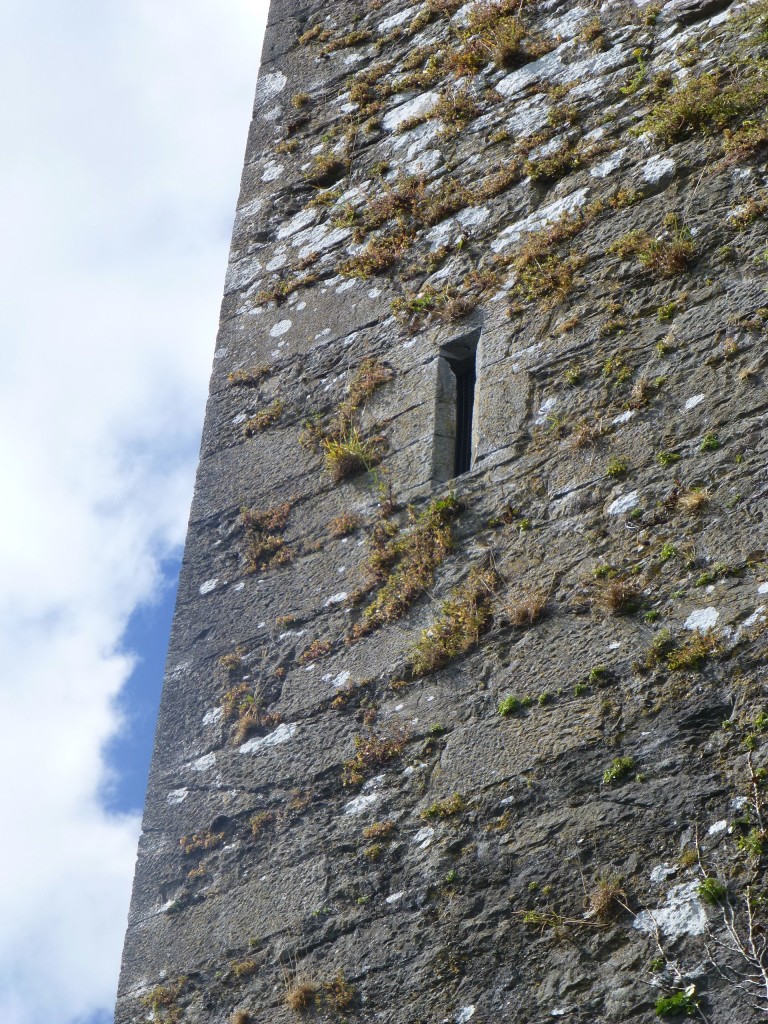 The castle is a tall tower house, at about 80 feet in height and containing five storeys.
Castle Interior – the timber ceiling of the ground floor is gone, but the vaulted ceiling of the 'Earl's Room' on the 1st floor remains: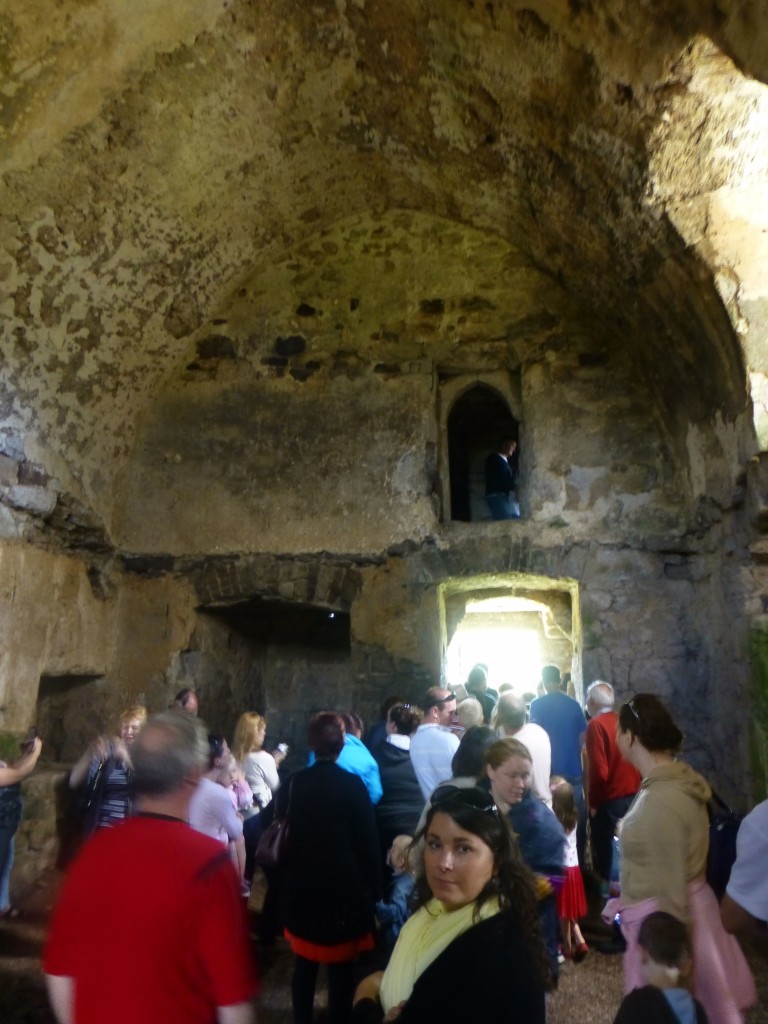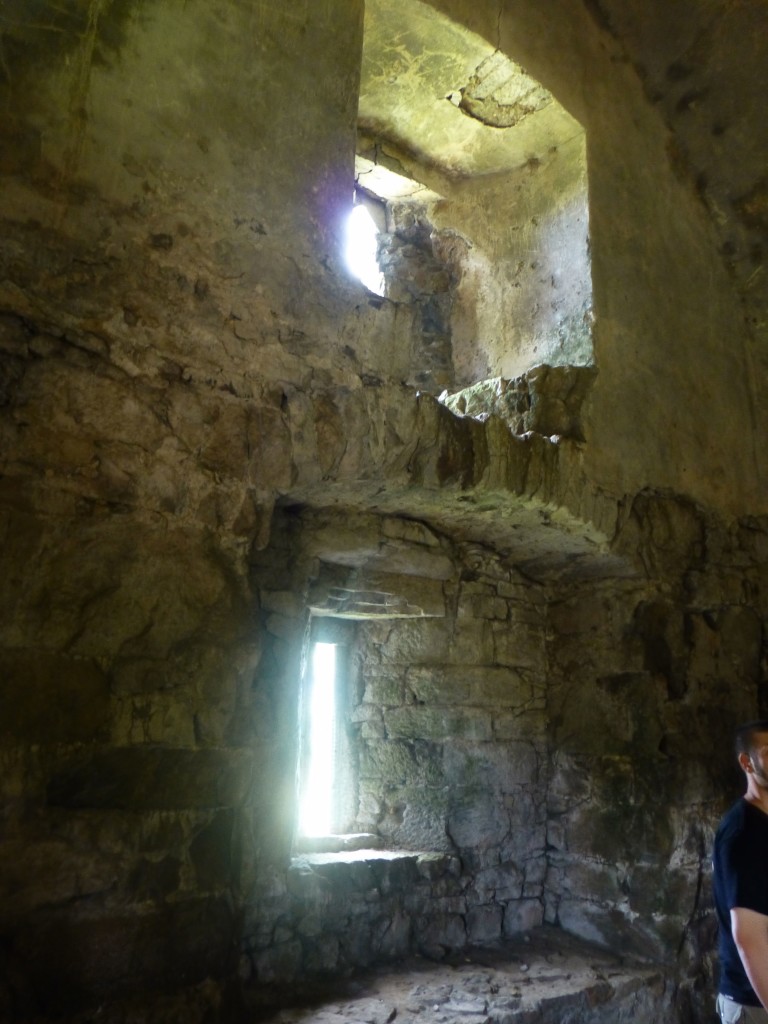 Castle Interior – rooms at 3rd and 4th floor [although 4th floor plate is long gone…]: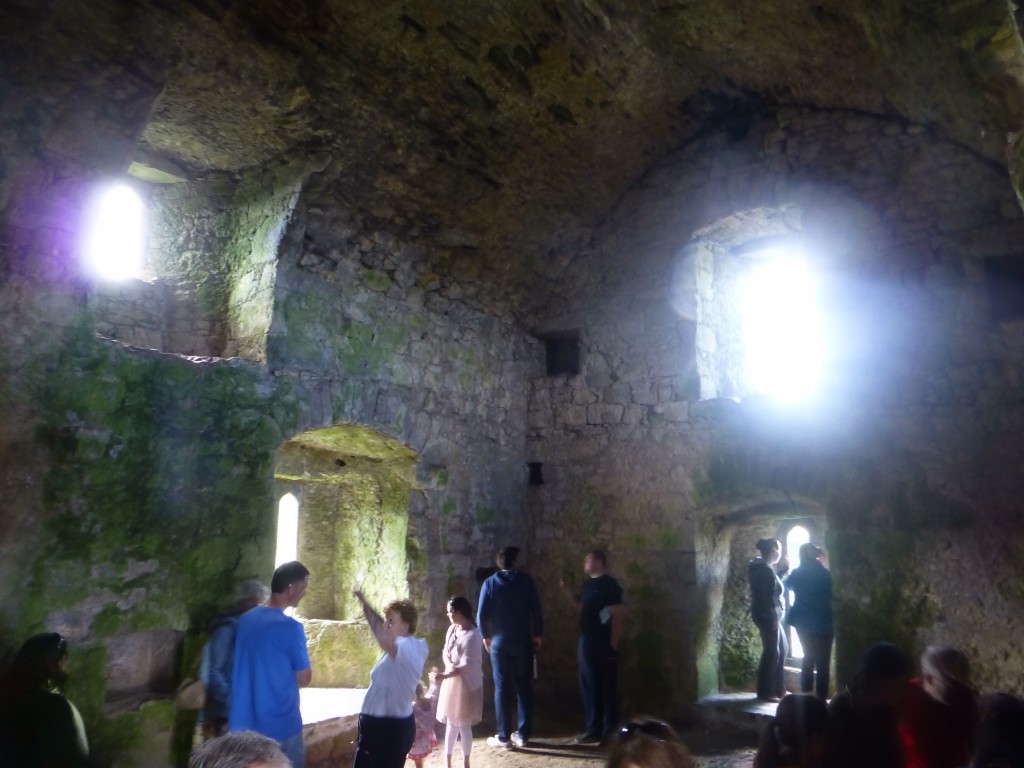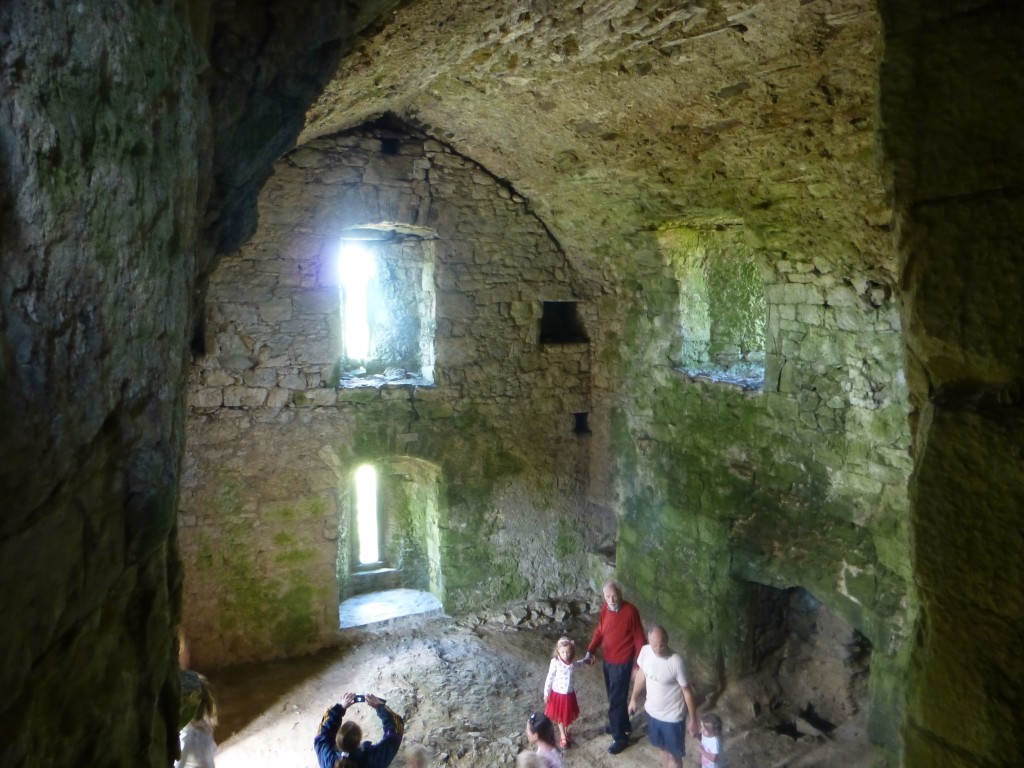 Top level battlements – again with floor plate and roof long gone. View north west over top of wall: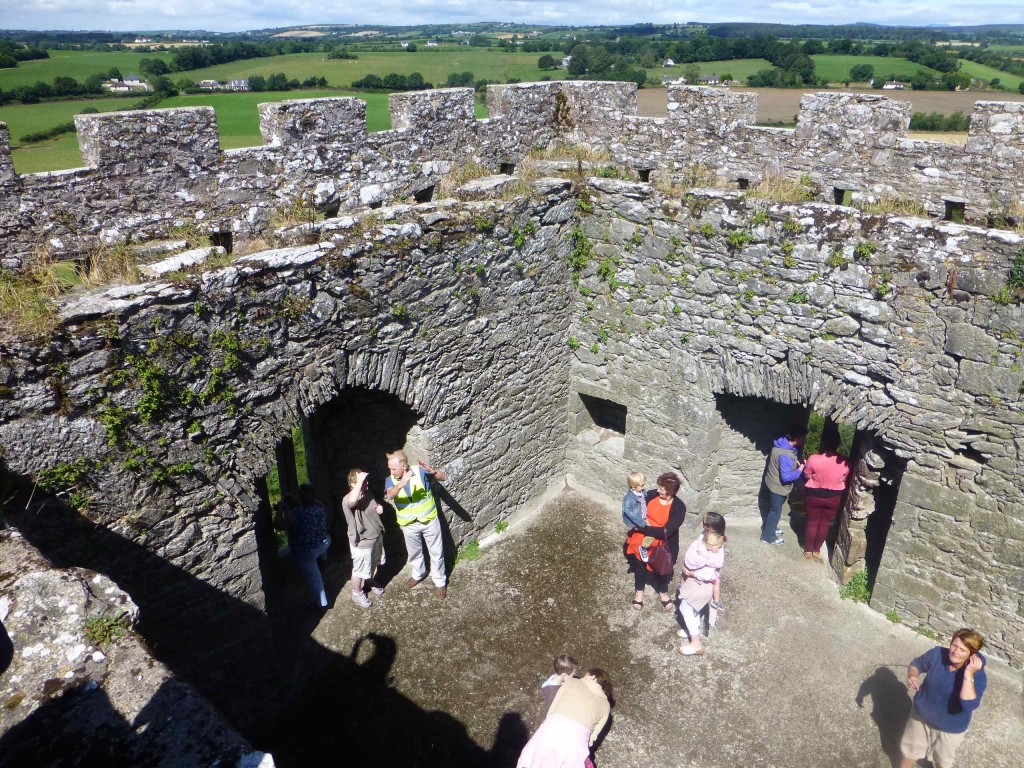 Don't fall over!: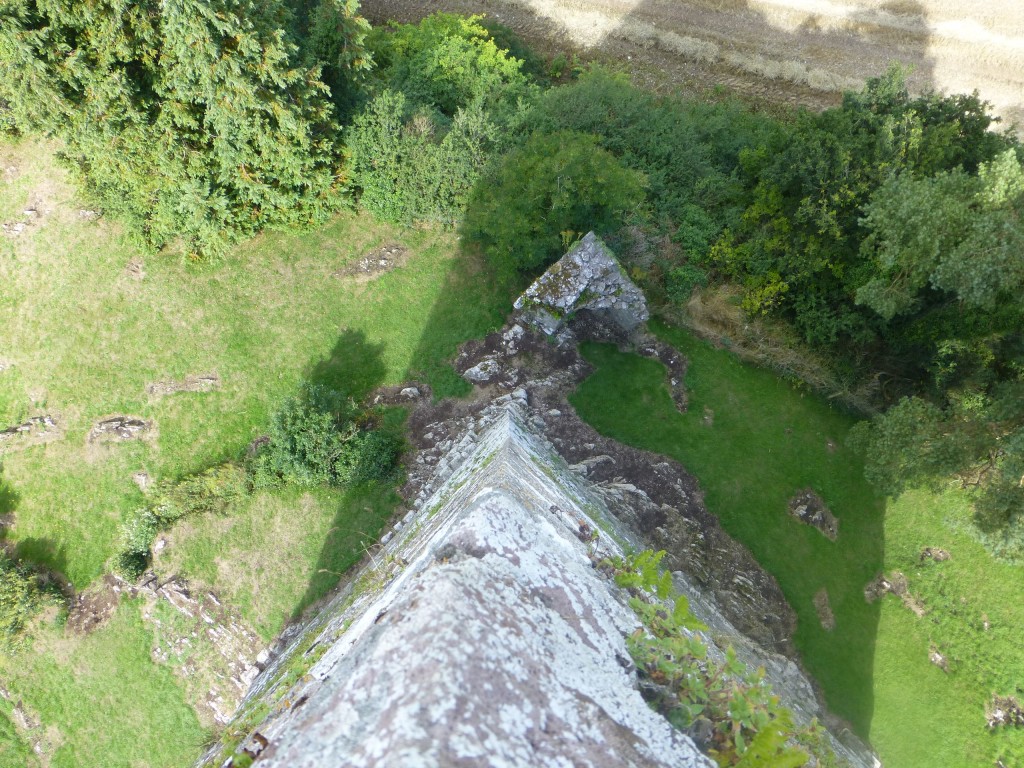 Panoramic view from top – south, west & north.
Conna village to left side with River Bride winding its through the fields.
(Click on the photo to enlarge).